Dr. Riley Bove - principal investigator
Riley's first academic passion was anthropology, which she pursued at Harvard College (Phi Beta Kappa), and through a Fulbright grant in Mali. She obtained her MD from Harvard Medical School in 2007, completed her residency in the combined Massachusetts General Hospital – Brigham and Women's Hospital Neurology program, a clinical research fellowship at the Partners MS Center, and a Masters Degree through Harvard Medical School's Clinical Investigator Training Program. She has received research support from the NIH and the National MS Society, among others. Riley is board-certified in Neurology and joined the UCSF Faculty in 2015. Her publication record can be found here and here.
---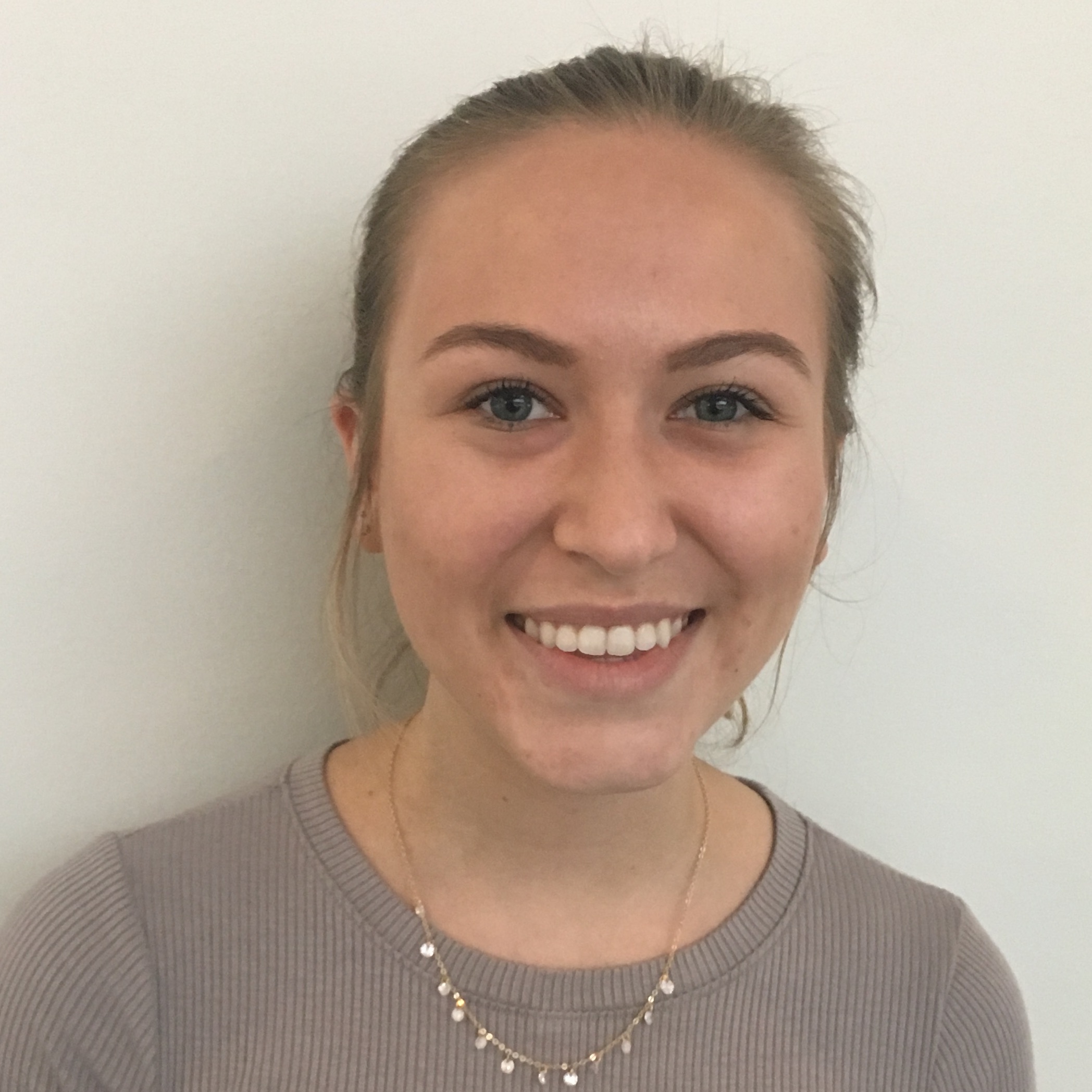 Annika Anderson - research coordinator
Annika received a BA in Neurobiology and Gender and Women's Studies from UC Berkeley in 2018. She joined the Bove Lab in the summer of 2018 and is currently working on projects in hormone and gender-based approaches to care in the MS community. She is interested in the intersections of gender and health.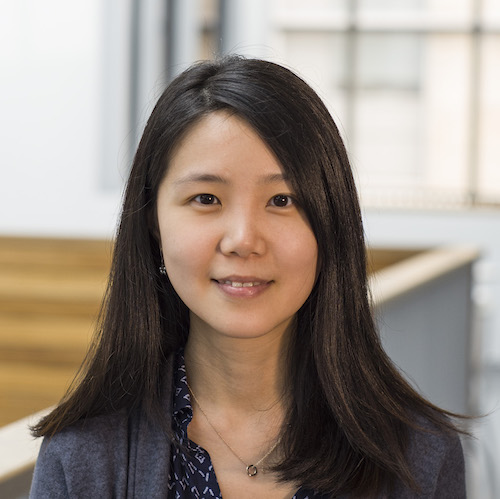 Dr. Wan-Yu Hsu – associate specialist
Wan-Yu received her PhD in Brain Science in 2014 and did her post-doctoral training in Neuroscape lab at UCSF. Before joining the Bove Lab in 2019, she was a clinical scientist at Halo Nuroscience, Inc. She's interested in neuromodulation and developing novel neuro-technology-based approaches to the diagnosis and treatment of people living with MS. Her research work can be found here.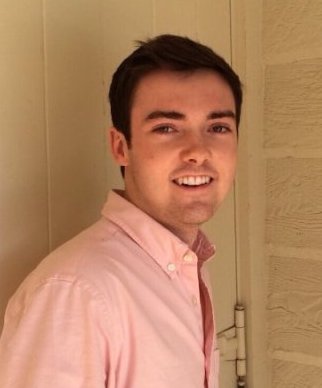 Will Rowles - research coordinator
Will received his BA in Neuroscience with a focus in neuropharmacology and computational drug design from Pitzer College in 2017.  He joined the Bove Lab summer 2017 and is currently working on projects in digital health.  Will is interested in the integration of technology and humanistic medicine to better understand, diagnose, and treat patients with neurological diseases.
Erica Schleimer  - lead software engineer
Erica received her BS in Civil Engineering from Northwestern University.  Erica joined the Bove lab in January 2017 and is currently working on the Open MS BioScreen application and is the lead software engineer and project manager for BRIDGE. She advises the MS group on a number of technical solutions. Erica is interested in health information technology and developing applications that can help improve patient outcomes. Erica was recently recognized with the School of Medicine STAR Achievement Award.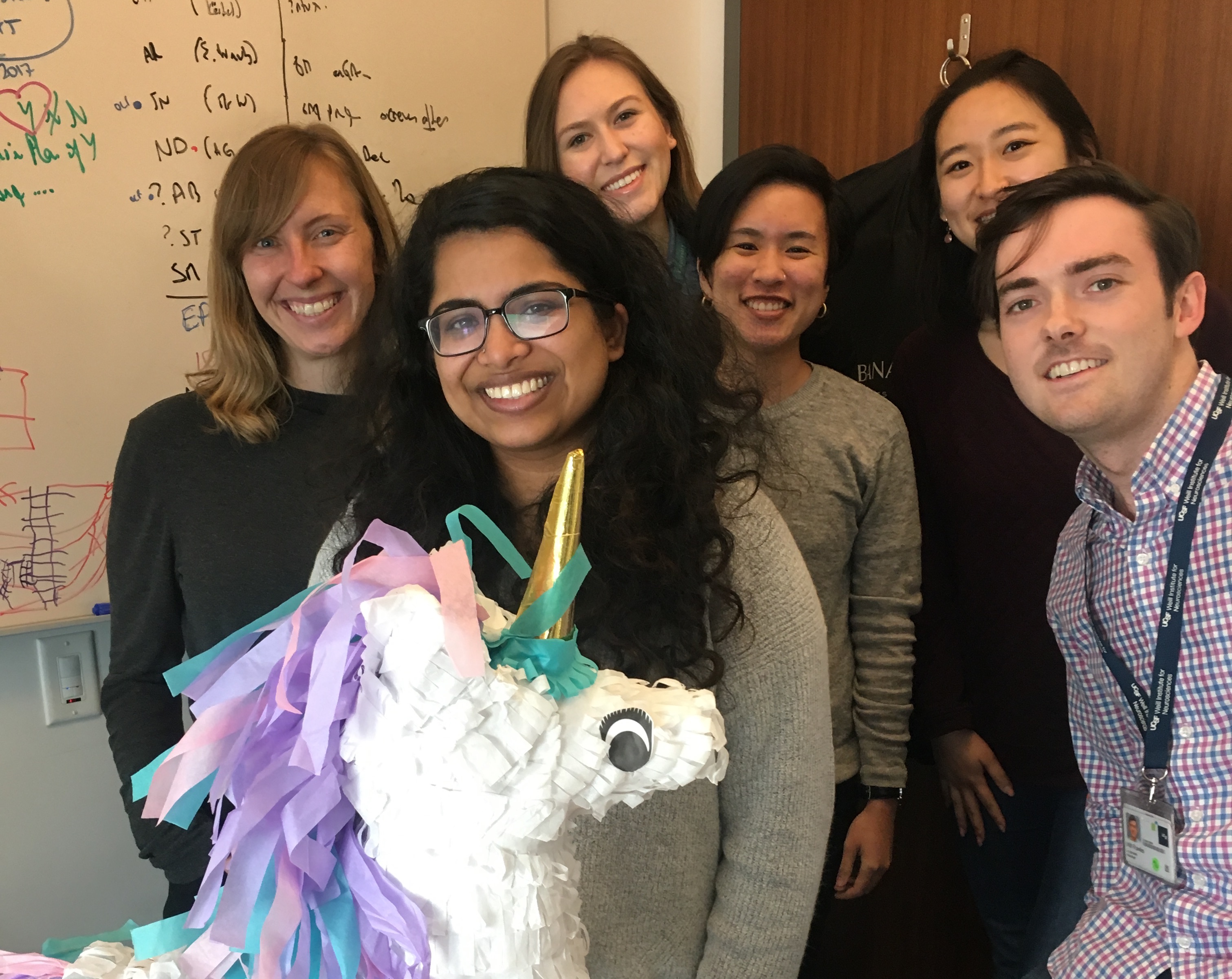 Former Lab Members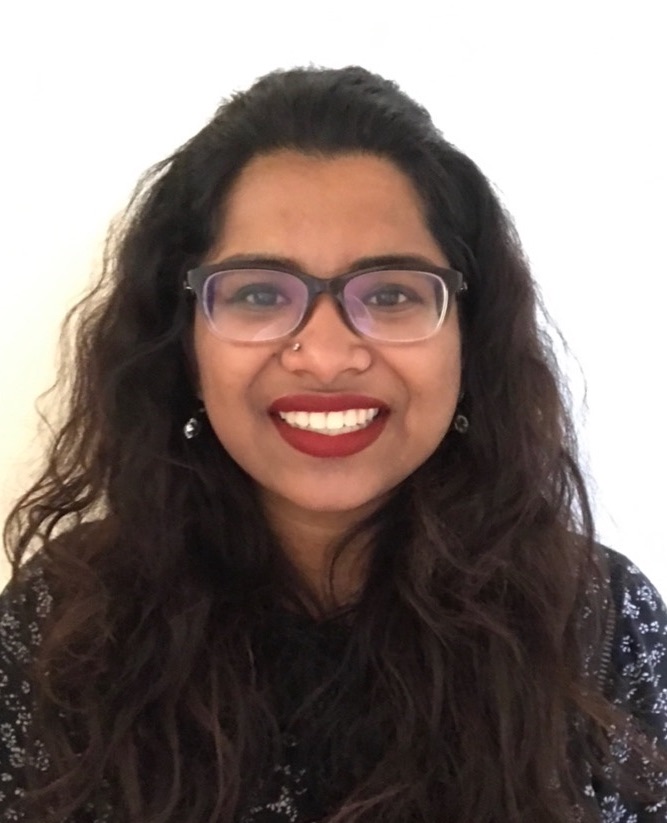 Tanya Krishnakumar - bioinformatics programmer
Tanya graduated from UC Berkeley with a BS degree in Electrical Engineering and Computer Science in May 2017. Tanya particularly loves the intersection of Computer Science and Statistics to model, analyze, and predict information. Tanya is also fascinated with Health+tech and loves to see how technology impacts medicine.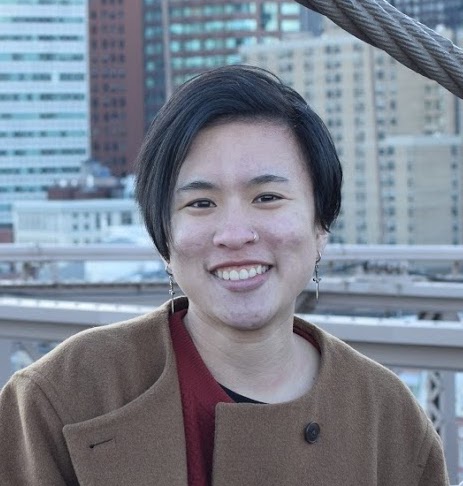 Chelsea Chen
Chelsea is a student at UC Berkeley pursuing a BA in psychology, focusing on clinical and biological psychology. She is interested in the intersection of neuroscience and psychology, particularly in how behavior can be used to assess an individual's neurological well-being. She intends to pursue a career in health care after graduate/medical school.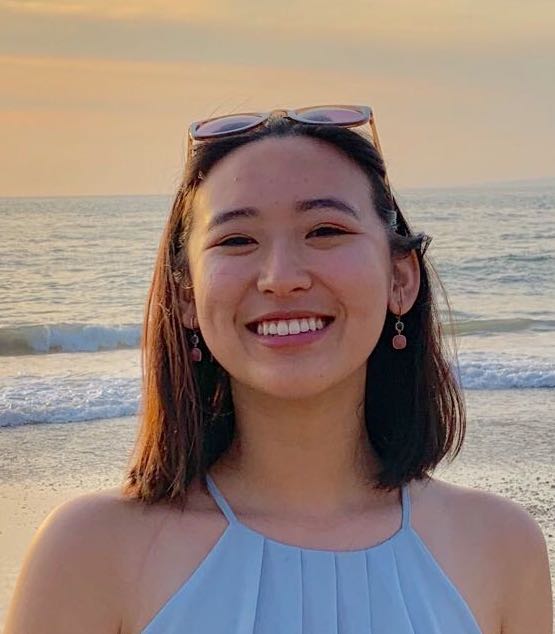 Alyssa Li
Alyssa is currently pursuing a BA in Psychology at UC Berkeley. She enjoys working with people and seeing how the human mind interprets signals to create an individual's unique character. She is interested in continuing onto a career in the health field, and hopes to be able to change lives for the better.
Kelsey Rankin - assistant specialist
Kelsey received her BA in Developmental and Regenerative Biology from Harvard University in 2015. She joined Dr. Bove's research program at the Brigham and Women's Hospital and moved to UCSF in 2016 when Dr. Bove took a position here. Kelsey worked on a joint project between the Chan and Bove Labs. She has recently transitioned to Mayo Medical School. Kelsey's project assessed the oligodendrocyte differentiation and subsequent remyelination potential of a targeted compound discovered in a high-throughput screen, and culminated in a platform talk at AAN 2017 and a first-author paper.
Gitanjali Das - intern summer 2017 - Gitanjali is a San Diego native who graduated from UCSD in 2016 and is completing her medical school at Ohio State University College of Medicine. She is interested in a career in neurology and women's health. While interning in the Bove Laboratory, Gitanjali prepared a first-author paper on rituximab use before pregnancy in women with MS.
Léa Bourgade - intern summer 2017 - Léa is a Stanford University student interested in psychology, human biology, and communication. While in the Lab, she helped with data QC for multiple sclerosis and digital health projects. Léa is also an accomplished violinist and is working towards a performance certificate in Stanford's music department.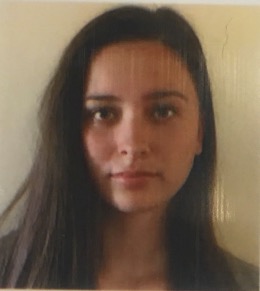 Mia Carleton - Mia was born and raised in San Francisco and is now a student at the University of Chicago. She plans to major in either Neuroscience or Molecular Engineering. She has a great interest in both medicine and public health, and hopes to attend medical school after graduation.
Jason Dierkhising - intern summer 2016 - Jason interned with Drs. Bove and Jeffrey Gelfand during his final summer as a Cal Poly student. He aided in the acquisition and baseline testing of patients with MS for a digital vision testing tool. He is currently working as a research coordinator in the medical industry, and is planning for medical school.
UC Berkeley Students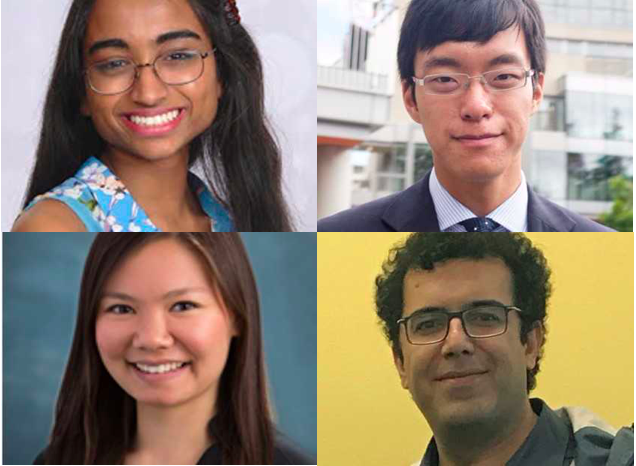 MTM Students
Four talented Masters in Translational Medicine Program students (2016-2017) worked on Open MS BioScreen as their Capstone project. Christine Rachel Joseph focused on  ethical and social implications. Zian 'Zane' Liu focused on regulatory compliance and IP, identifying strategies that would mitigate regulatory burden. Stephanie Nemec's focus was enhancing user interaction. And Arash Nourian tackled architecture development.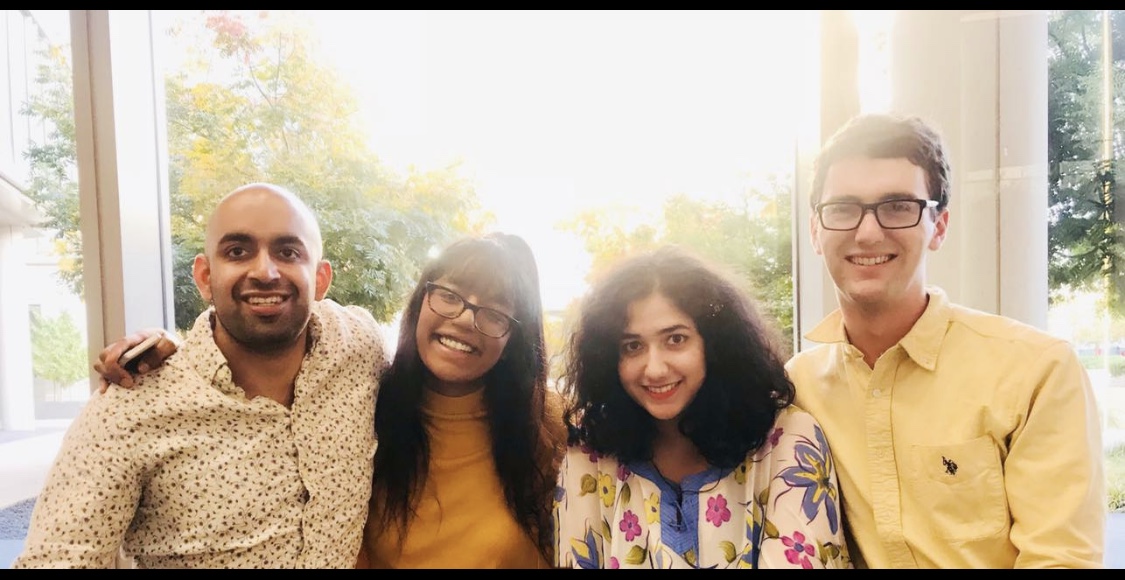 Fung Fellowship Students
Four UC Berkeley students with diverse backgrounds were embedded in our group as part of the Fung Fellowship for Wellness and Technology Innovation: Apollo Jain, Megha Majumder, Alankrita Dayal, and Joshua Price (left to right). They share a collective vision of leveraging technological advancements to improve diagnosis and treatment processes for patients and are each individually committed to applying their particular skillsets to push this vision into reality.